2005 Recipient of the Arthur T. Potts Award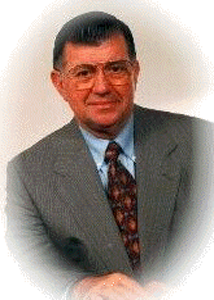 Dr. Jose Amador
Jose started his professional career as an extension plant pathologist in the Lower Rio Grande Valley and served for 26 years in that position. In 1991, he was appointed Center Director for the Texas A&M University Agricultural Research and Extension Center and the Texas A&M University – Kingsville Citrus Center at Weslaco. His tenure in both positions has been outstanding and he has made numerous contributions to the horticultural industry in South Texas.
As an extension plant pathologist and administrator, no one has done more for the vegetable, citrus, and ornamental industries in the Valley than Jose. He is a people person, and this probably more than anything else has been the formula of his success in his career. One of his major accomplishments through out his career ha been disseminating needed information to growers, consultants, administrators, legislative representatives and others in a timely manner. He has been a long-time contributor to a popular agricultural show on KURV radio and he used this medium very effectively to disseminate information to a wide audience on subjects ranging from the current disease situations in the Valley to legislative events affecting agriculture. He has been able to establish friendships with people in many walks of life, and he has managed to gain enormous benefits for the Weslaco Research and Extension Center and the Citrus Center in particular, and for agriculture in the Valley in general. When the Texas A&I University was brought into the Texas A&M System, he successfully strived to bring the Research and Extension Center and the Citrus Center closer together to foster cooperation between their faculty and staff, without either of the Centers losing their separate identities.
Jose has served on many committees that have had major impacts on agriculture in the Valley including: Produce Advisory Committee (Texas Dept. Of Agriculture), Pesticide Program Dialogue Committee (Environmental Protection Agency), Strategic Planning Task Force on Research Facilities (USDA), and he was nominated by President Bill Clinton to serve as UDSA Under Secretary of Agriculture for Science and Education. His dedication to the betterment and advancement of agriculture over the years is unmatched.
Early in his career, Jose was well-known to horticultural producers in the Valley. When ever they needed help on a disease or related problem, they know they could call him at any hour or day. He set out numerous applied research trials for fungicide control on vegetable crops and provided valuable data to TDA for Section 18 registration of several fungicides during emergency situations. He authored or co-authored numerous disease control guides for vegetables and citrus and translated many of these from English to Spanish. He worked closely with the South Texas Onion and Melon Committees as an extension plant pathologist and administrator and was instrumental in starting the popular melon variety trials. This program has provided melon growers valuable information about suitable melon varieties for the valley. He provided a tremendous service to the Valley horticultural industry by developing and providing educational programs for farm workers, in Spanish when needed, on the safe handling of pesticides. His educational programs served as a model for development of pesticide educational programs in other sections of the country. He also served and worked on several state and national committees to develop reasonable regulations for the safe handling of pesticides.
His contributions to agriculture have been recognized over the years by may societies, organizations, agencies, etc. To name a few:
– Excellence in Extension (APS)
– Fellow (APS)
– Outstanding Service to Agriculture (Hidalgo County Farm Bureau)
– Friend of Agricultural Award (Texas Agri-Women)
– House Congratulatory Motion for Services as Center Director (Texas State Legislature)
– Vice-Chancellor's Award in Excellence (TAMU)
– Faculty Distinguished Achievement Award (Association of Former Students, TAMU)
– Texas Superior Service Award (TAEX)
Jose has been a member of the RGVHS for many years, regularly attending the annual institute, published in its proceedings, and served the society as Director.