2013 Recipient of the Arthur T. Potts Award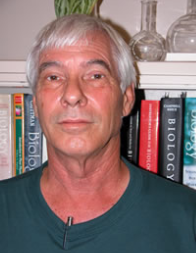 Dr Rod Summy
Kenneth Rodney Summy, known to friends and colleagues as Rod, was born in Sherman TX in 1947. He graduated from Pine Tree High School in Longview TX in 1965, and served in the US Marine Corps from 1966 to 1968 He received his BS degree in Biology from Stephen F. Austin University in 1973. He then studied at Texas A&M University, graduating with his MS in Entomology in 1978, and his PhD in 1983.

While he was studying, he worked as a graduate research assistant (1973-77) and then as a Biological Technician with the Texas Agricultural Experiment Station (1977-78). In 1978, he was hired by the USDA-ARS as a Research Entomologist stationed in Weslaco, working there until 1998. Rod worked on several projects, studying pest issues in cotton, corn and citrus.

In 2000, he was appointed a Assistant Professor in the Biology Department, University of Texas-Pan American in Edinburg, and was promoted to Associate Professor in 2005. His research interest there include the use of remote sensing technology for identification and mapping of native vegetation, agricultural crops and invasive weeds, detection and monitoring of incipient pest infestations on glasshouse crops, and documenting the extent of wind- and water-caused erosion occurring within inland and coastal areas of the Lower Rio Grande Valley of Texas. In addition, he teaches numerous classes at both the undergraduate and graduate level.

He has an impressive list of publications and presentations and is author or co-author on over 60 refereed papers and book chapters. Rod has been a highly active member of the Society, serving as its President in 2012, and as the editor of the Subtropical Plant Science journal since 2007.