2003 Recipient of the Arthur T. Potts Award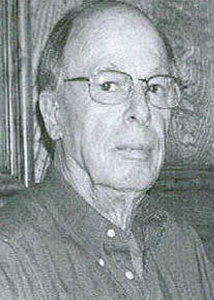 Mr. Clay Everhard
Mr. Clay Everhard  of  McAllan Texas is the 49th recipient of this prestigious award that started in 1955. He has been a member,  officer, and regular participant in the Rio Grande Valley Horticultural Society for more than 40 years.
He is the owner of the Everhard Citrus Nursery in Mission Texas .  Mr. Everhard has made many contributions and leadership to the agriculture and civic activities in the Valley. He has served as the Manager of the Valley Ag Crop Insurance. Apart from being a third generation citrus grower and nurseryman, he has served on numerous agricultural committees and statewide committees appointed by the Texas as Commissioner of Agriculture and also on the TAMUK Citrus Center Advisory Committee. These assignments have taken him to numerous long trips to obtain support from policy makers and regulatory agencies.
Mr. Everhard joined the family citrus operation in 1960 after completing high school at PSJA, and a BBA in Marketing Administration from UT-Austin in 1958. He later became a member of the Texas Air National Guard. The Everhard family maintained citrus orchards in Brownsville , Mission and Carrizo Springs, a citrus in nursery in Mission , and a fruit packing facility at Carrizo Springs. During those years, Mr. Everhard took continuing education classes in citriculture at the (then) Texas A&I Citrus Center , Weslaco . With the difficulties of tree-killing freezes, hurricanes and lower prices, the family citrus properties were sold in 1974. He then became the sole proprietor of the nursery operation, which produced and planted citrus trees all over the south Texas area and is still a major citrus tree supplier of orchards, garden centers and home owners.
Over  the years Mr. Everhard has been alt active leader in horticulture and industry matters, serving as director and president or the Rio Grande Valley Horticulture Society in the 1960's and two-term president of Texas Citrus Mutual (1976-78). He was selected as the Citrus Fiesta "King Citrus" in 1986. He was recognized by the Fort Worth Star-Telegram for the Farm and Ranch Award in 1994. For many years, he served as a member or the federal marketing order, the Texas Valley Citrus Committee and a three-term chairman from 1997 to 2001. The tradition of service to the agricultural industry by the Everhard family is well reflected through the prestigious awards that have been given to Clay, his father Floyd, and grandfather (also Clay). All have received the Texas Citrus Mutual's Special award, with grandfather Clay the first recipient of the TCM award.  Both Clay and his father served on the TAMUK Citrus Center Advisory Committee for many years, was chairman from 1996 to 1999 and he is still an active member. Clay has also been, a member of the Mission Rotary Club since 1986, and served as president in 2001-02.
Clay is very much a family man. He has recently retired from his position at the Valley Agricultural Crop Insurance to spend more time with his wife Shirley, three daughters, and six grandchildren including a seven month-old. He loves his hunting and photography.