2007 Recipient of the Arthur T. Potts Award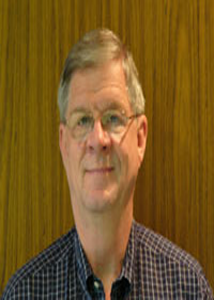 Rey Prewett
Current Position:
● President, Texas Citrus Mutual
● Executive Vice President, Texas Vegetable Association

Previous Positions:
● Texas Dept. of Agriculture Assistant & Deputy Commissioner
● Texas Dept. of Community Affiars, County & Rural Services Division Director
● Texas Rural Development Commission Executive Director
● Texas Agricultural Extension Service Community Development Specialist

Professional Agricultural Activities:
● Rio Grande Regional Water Planning Group member,
Policy Committee for Integrated Water Resource Plan for LRGVDC chairman
● Council of Fruit and Vegetable Association Executives member
● Hidalgo County Farm Bureau, honored for outstanding contribution to agriculture
Commodity Liaison Committee member
Sugarcane Burning Task Force, chairman
● Texas A&M University, College of Agriculture Development Council, chairman
Rio Grande Valley Region, chairman
Texas A&M University Weslaco Center Advisory Committee executive committee
Texas Agricultural Lifetime Leadership
● Texas Natural Resources Conservation Commission
Agriculture Advisory Board member
Texas Groundwater Protection Committee, Agricultural Chemical subcommittee
Valley Agricultural Council member

Professional Crop Insurance Activities:
● American Association of Crop Insurers member of Agents Division
● Texas Independent Insurance Agents Association member
● Testified before U.S. House of Representatives, Committee on Agriculture on crop insurance, 20 Sep 1989, 28 Mar, 3 Apr, 1 May 1990, and 9 Jun 1994.
● Valley Ag Insurance Services Inc., Fouder and past President

Service Activities:
● Calvary Baptist Church, Deacon
● Mission Rotary Club, past member
● Texas Citrus Fiesta, King Citrus in 1990.
● Valley Baptist Medical Center Board of Trustees, past member

Education:
● Oklahoma State University, Bachelor of Science, Agricultural Economics, 1966.
● Purdue University, Master of Science, Agricultural Economics, 1968.
Thesis on industrial location decision process.