2000 Recipient of the Arthur T. Potts Award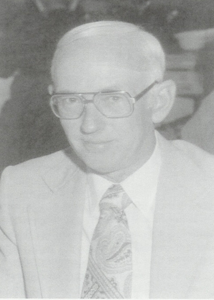 William E. "Bill" Weeks
William E. "Bill" Weeks joined the staff of the Texas Citrus and Vegetable Growers and Shippers Association on January 1, 1974, as assistant to the executive vice president and traffic manager. During the next quarter century, Bill initiated and presided over a number of changes within the organization that enhanced its services to the Texas Produce Industry.
Bill organized or coordinated a number of programs to provide medical, health, workers' comp and life insurance for association members. Too, he organized or coordinated the Texas Produce Export Association, the Texas Fresh Promotional Board, the Texas Produce Import Association, the Texas Produce Marketing Cooperative, the Texas Produce Hall of Fame and the Texas Produce Council. Under his leadership, the Association entered into agreement with USDA to create the Federal-State Inspection Service.
When the original association became the Texas Produce Association in 1995, Bill became the first president. TPA currently coordinates the annual Texas Produce Convention and Exposition with Texas Citrus Mutual, the Texas Vegetable Association and three other producer associations. The Texas Town Pavilion Exhibit at the national Produce Marketing Association Convention presently includes 16 booths exhibiting Texas produce.
In 1995, Bill also assumed leadership of the Texas Valley Citrus Committee, which manages the Federal Marketing Order for Texas citrus. During all of these activities and responsibilities, Bill and his staff still managed the Texas Gift Package Shippers Association. After 26 years of service to the Texas produce industry, Bill Weeks retired on December 31, 1999.